What will it lead to?
There are few places in the world quite like Easter Island or as it is known to the Polynesians, Rapa Nui. It is arguably the remotest place on Earth. It could be said that one is closer to cities when you are in the International Space Station (ISS) than when you are on Easter Island. It is famous for only one thing: the moai. These are the colossal stone statues of human faces that seem to be impossible to construct given the lack of timber on the island. However, did they do it?
Valery Danko, the Managing Director of Perimetr Films travelled to Easter Island in 2019. Initially we made a history film. However, at the same time evidence was collected about climate change, plastic pollution and the clear reliance on diesel oil based energy (though some solar was allowed, it was thought to ruin the character of the island). Clearly space based solar would be very suitable on Easter Island.
What is interesting about Easter Island is that like humans on planet earth as a whole, the people that originally inhabited it around 800 AD, were extremely successful economically. However, they devastated their environment. Thus, they lost the ability, due to their long time on this remote island, to flee from it. One could say it was a lack of knowledge! I suspect it was also a lack of palm trees to build their ships. Climate change may have had an impact on them also, as the decline seems to correspond with the Little Ice Age. Equally rat populations may have also prevented them from managing the tree harvest properly. Whatever the case, the bad situation was multi-causal and eventually the civilisation that had built the moai declined and was eventually enslaved by Europeans. (The film above we made is fascinating and I highly recommend it!)
Easter Island is a good example of Spaceship Earth. We should never forget we are essentially a spaceship. We float through space at an enormous speed, which we don't even notice.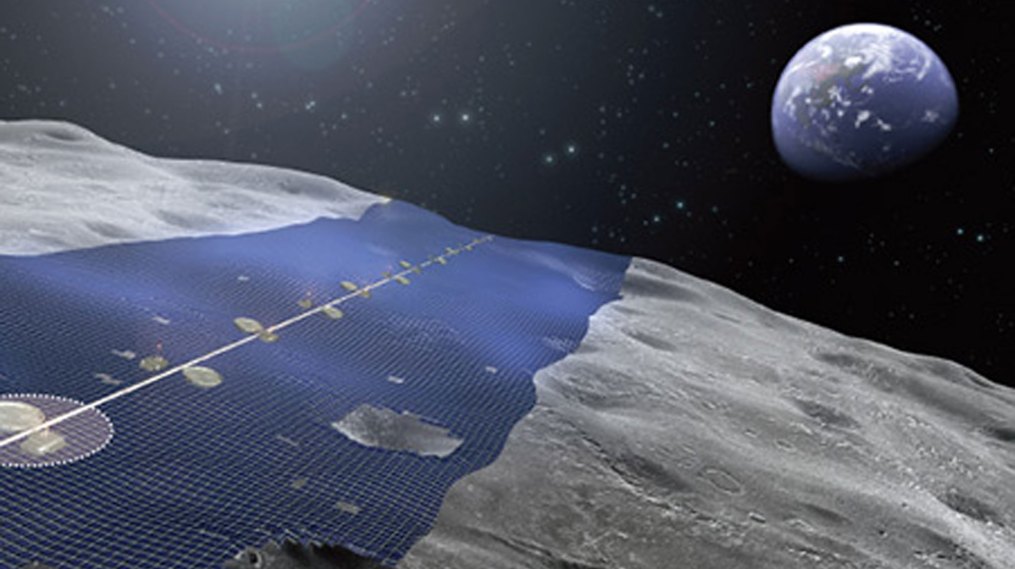 We desperately need to return to the moon and colonise it. Then we need to venture towards Mercury and disassemble it for materials. We need to use robots that can survive the harshness of space. They need to be artificially intelligent, able to reproduce themselves, survive the rigours of space and adapt to new and even more hostile conditions. They must be almost as good as humans at adaptation to conditions on Earth.
Once we have succeeded in this we can venture into the asteroid belt and to the moons of many planets that offer us a bountiful treasure of materials we can utilise for the betterment of human kind.
If we stay on planet Earth, and only go to the Moon or Mars for tourism, we'll fail to survive as long as we can.
We need right now to build the best space defence systems available – which need to be solar powered. (See my previous blogs.) We need to clean up the debris orbiting our planet which we have turned into a tip.
Taking mercury apart by using self-replicating robots will not be too difficult. However, another swarm of robots will need to build huge space factories that can convert this material into thin solar panels, space vehicles, and bring back rare elements that we lack on Earth and so on.
Also taking mercury apart gives us the materials to try to create a Dyson Sphere. We can then muster huge amounts solar energy, allowing our ships to venture beyond the solar system, deep into space.
Human problems are not generally insurmountable. Instead I believe most human problems are linked to 3 things:
Firstly we tend to over-populate and live in cluttered hostile environments.
Anything that produces more than it's own number is going to grow exponentially. When you add that to a limited space you have a problem.
Maths is quite useful here. If you want to know how long it takes anything to grow over a time period you can use this trick:
Let's say that the global population grows at 2% per year. If that is true then that means it doubles every 35 years. On a grand scale that's not long – only half a human lifetime (of 70 years of age). That means they'll need twice as much as what we have by the year 2090. Twice the food, twice the shelter, twice the water, twice the number of sewerage plants and twice the amount of energy.
The way to know the doubling time of any fixed growth rate is to divide it into 70 e.g. 70 divided by 2 = 35 years. If the growth rate is 7% per year then 70 divided by 7 = 10 years. (The growth rate does not have to be per year, it can be any time period as long as you have a percentage growth rate.)
A 100% growth rate per year would by 70 divided by 100 = 0.7 of a year.
Populations go completely crazy if confined to a cluttered and overcrowded environment. For example, mice placed in an experimental habitat, started off quite relaxed. However, with a few generations they were crazily competing over resources such as living space (lebensraum – where have I read that before?)
Mental health is a big priority now especially amongst the younger members of the British royal family. More and more people are seeing psychiatrists or therapists for help. The 2020 lockdowns due to covid-19 have not helped. However, fear of lockdown or loss of work due to lockdown is a real and present threat. People are losing their jobs to the policies that the governments are using to deal with it.
Population growth in cluttered spaces is thus a problem for the well-being of humanity over the longer term. It encourages future pandemics. We must therefore tackle with all urgency population growth and curtail urban growth in favour of village growth.
Secondly, we are wasting much of our talent because the economy works on the principle of satiating a need, a want, a desire, or a demand. These are what drive the global economy. Anything that cannot produce something that people want to buy is without an income and thus can quickly end up being overwhelmed by poverty. We are one pay check away from poverty in many cases. In the case of businessmen, or very rich people, who have lots of reserves, the inevitable can be delayed, but never put off entirely. Eventually one must find an income, even if it is only to pay the bills!
Such a system is based on using materials and destroying habitats largely unseen by us. The Planet of the Dead will be the epitaph of humankind if this economic system, however useful or better it is than other forms of production, is allowed to continue unchecked by effective enforcement of global environmental laws
Going into space though would allow humans to change their economic system to one of machine based Artificial Intelligence economics. With inexhaustible supplies of energy and materials humans would no longer need to work in factories, mine or go around chopping down forests. Instead they could work for the betterment of their villages, travel to places that they had never seen, enjoy their life rather than having to do some awful work that they hate, live, love and be merry, for life is short: who after all wishes to sit at a computer all day or work as a filing clerk? Who wants to protect the Prime Minister or the President from harm, when an Artificial Intelligence government could run the world efficiently? Who needs a democracy when artificial intelligence rules the world?
Thirdly, our current obsession with race, creed, religion, beliefs, ideologies, power and wealth, could be obliterated by placing artificial intelligence self-replicating machines in charge of politics or economics and do away with nation states altogether. In such a magnificent future Vladimir Putin would be viewed by the AI teachers of young humans as an example of a human dinosaur – that is a power mad, crazy who deserved to be terminated as soon as possible along with his supporters and oligarchs.
The solution though does not bode well. As artificial intelligence develops, it would eventually become superior to us. Once it can self-replicate without help from humans, and even change its own programming safety features, humans themselves would be seen as potential threat. Logic would dictate that such a system should eliminate its creator for fear of destruction. It follows the natural progress of human history: white Europeans with superior technological development conquered inferior developed regions and either enslaved them or carried out genocide in order to obtain their resources. The AI leaders would have no reason to kill us other than a fear of our unreliable, illogical behaviour. We are perhaps the most violent creature on planet earth given our firepower. Thus AI leaders would quickly assess us as a threat to their existence, and with cold logical terminate all of us.
Luckily AI of the type I am imagining is probably 1000 years away if not more. If well-controlled AI government could solve the Easter Island scenario and lead mankind to a better, happier future. The idea of Skynet, in the Terminator films, is a military version of what I imagine for government of planet earth and space. Who needs Joe Biden if you've got SkyNet to run things?
WEBSITES YOU MIGHT LIKE
https://futureofenergycollege.com