It has been several months since I last found a renewable company I'd be interested in investing in. Recently SEDG, burst above its 200 day moving average, indicating a strong uptrend. At the same time, the RSI indicates room to run. I'm recommending SEDG up to $315.00.
SEDG manufactures and distributes the inverters (and other equipment/services) that convert DC electric current from Photovoltaic cells into AC current, ready for the grid. This segment is less subject to the high volume, low margin environment of the actual PV cells and is less of an R&D arms race. It is also much less capital intensive. Thus, SEDG is sporting attractive margins on its products.
The company is showing good growth on both the top and bottom lines. What I really like is they produce a lot of Free Cash Flow as a percentage of revenue. This indicates a lucrative product but also conservative accounting practices. The recent chart with 50 and 200 day moving averages as well as RSI is below.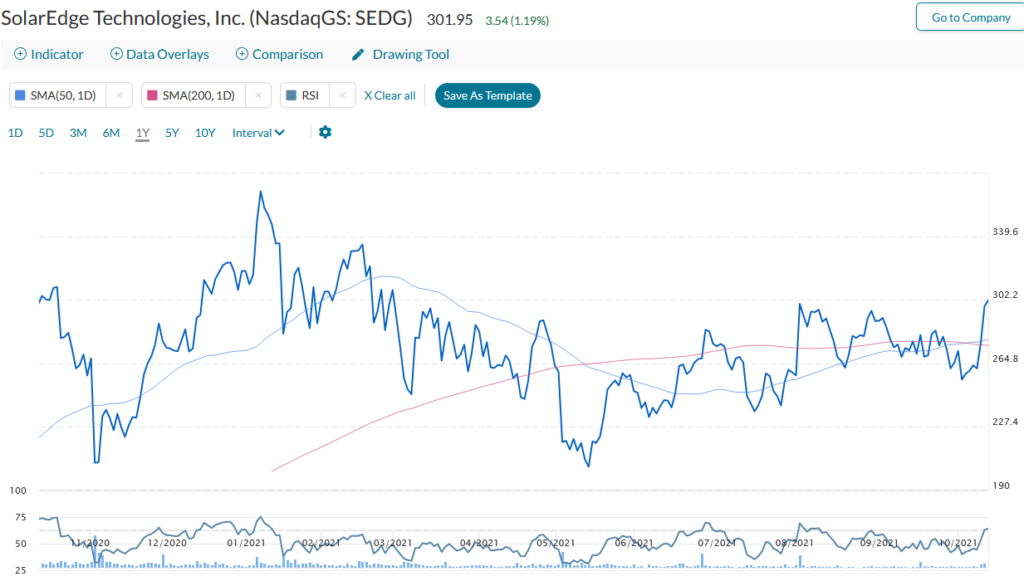 Devour your prey raptors!